Buu buu desu wa~ | Dia Thread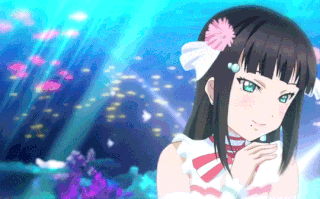 Dia Kurosawa is a third year student at Uranohoshi High School. She is 17 years old and was born on January 1. She is the student council president of Uranohoshi. Her younger sister is called Ruby Kurosawa. She is in an idol unit called AZALEA with Hanamaru Kunikida and Kanan Matsuura. She is voiced by Komiya Arisa.
The post was edited 2 times, last by Suwarisha ().